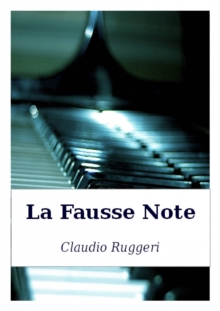 La Fausse Note
Download Immediately Available
Roman policier.
Un maestro est mystérieusement trouvé mort, sur son piano. Plein de femmes gravitent dans son monde, Corinna, Giulia, Barbara...
Qui pouvait donc lui en vouloir?
Son voisin, Vincent Germano, un commissaire acharné, mène l'enquête.

Format: EPUB
Click here to see our help pages on reading this eBook on your chosen device. Please note that this eBook is incompatible with most Kindle eReaders. This item cannot be refunded once download has started.
ISBN/EAN: 9781507118276
Publisher: Babelcube Inc.
Publication Date: 26/12/2017