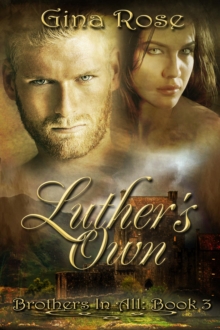 Luther's Own: Brothers In All: Book 3
Download Immediately Available
Betrothed? Waking with amnesia, this is what Luther Rollins was being told as he was lead to Gretna Green to be married over the anvil by one of the most beautiful women he had ever seen.
How could he forget such a beauty? How could he believe her story? Was it true that he was a no good wastrel who put his friends, women and drink ahead of his responsibilities?
Roslynn prayed that Luther would never get his memory back because if he did, he would surely run away from her again once he learned that she had kidnapped him.
Format: EPUB
Click here to see our help pages on reading this eBook on your chosen device. Please note that this eBook is incompatible with most Kindle eReaders. This item cannot be refunded once download has started.
Pages: 356 pages
ISBN/EAN: 9780990653783
Publisher: Sybrina Publishing
Publication Date: 01/04/2015
Category: Romance