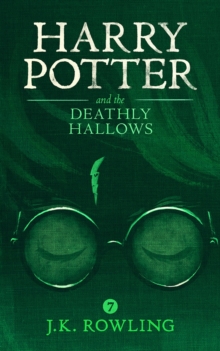 Harry Potter and the Deathly Hallows
Download Immediately Available
"'Give me Harry Potter,' said Voldemort's voice, 'and none shall be harmed. Give me Harry Potter, and I shall leave the school untouched. Give me Harry Potter, and you will be rewarded.'"

As he climbs into the sidecar of Hagrid's motorbike and takes to the skies, leaving Privet Drive for the last time, Harry Potter knows that Lord Voldemort and the Death Eaters are not far behind. The protective charm that has kept Harry safe until now is broken, but he cannot keep hiding. The Dark Lord is breathing fear into everything Harry loves and to stop him Harry will have to find and destroy the remaining Horcruxes. The final battle must begin - Harry must stand and face his enemy...
Format: EPUB
Click here to see our help pages on reading this eBook on your chosen device. Please note that this eBook is incompatible with most Kindle eReaders. This item cannot be refunded once download has started.
Pages: 784 pages
ISBN/EAN: 9781781100264
Publisher: Pottermore
Publication Date: 08/12/2015
Category: General