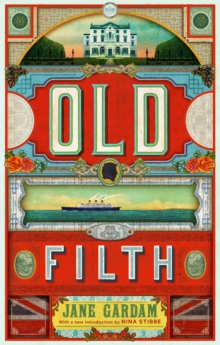 Old Filth
Download Immediately Available
Long ago, Old Filth was a Raj orphan - one of the many young children sent 'Home' from the East to be fostered and educated in England.
Jane Gardam's novel tells his story, from his birth in what was then Malaya to the extremities of his old age.
In so doing, she not only encapsulates a whole period from the glory days of British Empire, through the Second World War, to the present and beyond, but also illuminates the complexities of the character known variously as Eddie, the Judge, Fevvers, Filth, Master of the Inner Temple, Teddy and Sir Edward Feathers.
Format: EPUB
Click here to see our help pages on reading this eBook on your chosen device. Please note that this eBook is incompatible with most Kindle eReaders. This item cannot be refunded once download has started.
Pages: 272 pages
ISBN/EAN: 9781405525480
Publisher: Little, Brown Book Group
Publication Date: 17/01/2013