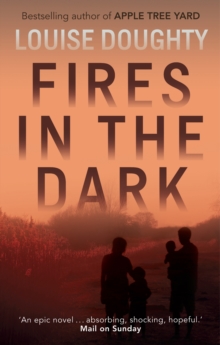 Fires in the Dark
Download Immediately Available
'An epic novel ... absorbing, shocking, hopeful.' Mail on Sunday
Available for the first time in eBook, Louise Doughty's award-winning novel Fires in the Dark.
Yenko is born in 1920s Bohemia to a nomadic Roma family who try to protect him from the hardships imposed on his people. But his childhood world is soon overwhelmed by the Great Depression and the German invasion. Yenko and his parents become fugitives from the Nazis, and ultimately Yenko must decide who and what is worth saving.
Louise Doughty - drawing on her own Romany family history - has written a breathtaking novel of grand scope which also sheds new light on the Holocaust and its Roma victims.
Format: EPUB
Click here to see our help pages on reading this eBook on your chosen device. Please note that this eBook is incompatible with most Kindle eReaders. This item cannot be refunded once download has started.
Pages: 544 pages
ISBN/EAN: 9780571315826
Publisher: Faber & Faber
Publication Date: 06/11/2014