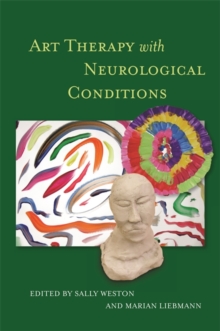 Art Therapy with Neurological Conditions
Download Immediately Available
By creating a therapeutic outlet for self-expression and processing trauma, art therapy can play a powerful role in assisting people with a brain injury or neurological condition to adjust to living with altered abilities and ways of thinking.
Bringing together a wealth of expertise from specialists working with a range of conditions including epilepsy, dementia, acquired brain injury, motor neurone disease and multiple sclerosis, this book describes both the effects of the conditions and the ways in which art therapy has helped in the rehabilitation process.
The book includes work with groups and individuals and with a wide range of settings and age groups, from children to older adults, and discusses the implications of research from neuroscience and neuropsychology. This will be essential reading for art therapists and students working with neurological conditions.
Other professionals working with people with neurological conditions such as psychotherapists and counsellors, doctors, nurses and complementary therapists will also find it of interest.
Format: EPUB
Click here to see our help pages on reading this eBook on your chosen device. Please note that this eBook is incompatible with most Kindle eReaders. This item cannot be refunded once download has started.
Pages: 368 pages
ISBN/EAN: 9780857009128
Publisher: Jessica Kingsley Publishers
Publication Date: 21/05/2015
Category: Psychotherapy