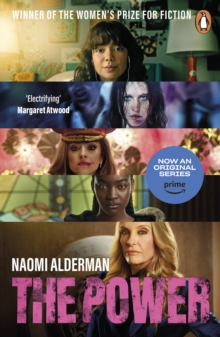 The Power : WINNER OF THE 2017 BAILEYS WOMEN'S PRIZE FOR FICTION
Download Immediately Available
WINNER OF THE 2017 BAILEYS WOMEN'S PRIZE FOR FICTION

'Electrifying' Margaret Atwood

'A big, page-turning, thought-provoking thriller' Guardian
All over the world women are discovering they have the power.
With a flick of the fingers they can inflict terrible pain - even death.
Suddenly, every man on the planet finds they've lost control.
The Day of the Girls has arrived - but where will it end?
'The Hunger Games crossed with The Handmaid's Tale' Cosmopolitan
'Superb. Insightful, thrilling, funny. Well-crafted, compelling, serious-minded' Daily Telegraph
'Fascinating, ingenious, rattles with a furious pace. Deserves to be read by every woman (and, for that matter, every man)' The Times
'Irresistible. Holds a mirror up to the here and now' Mail on Sunday
'Chilling, thrilling, a blast' Financial Times
'A shocking, thrill-a-minute story' Observer
Format: EPUB
Click here to see our help pages on reading this eBook on your chosen device. Please note that this eBook is incompatible with most Kindle eReaders. This item cannot be refunded once download has started.
Pages: 352 pages
ISBN/EAN: 9780670919970
Publisher: Penguin Books Ltd
Publication Date: 27/10/2016