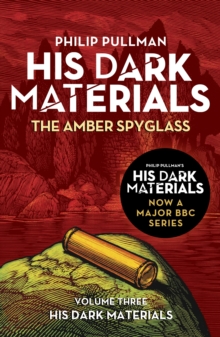 The Amber Spyglass: His Dark Materials 3
Download Immediately Available
We re going to the land of the dead and we re going to come back.
Will and Lyra, whose fates are bound together by powers beyond their own worlds, have been violently separated. But they must find each other, for ahead of them lies the greatest war that has ever been and a journey to a dark place from which no one has ever returned . . .
Format: EPUB
Click here to see our help pages on reading this eBook on your chosen device. Please note that this eBook is incompatible with most Kindle eReaders. This item cannot be refunded once download has started.
Pages: 448 pages
ISBN/EAN: 9781448196937
Publisher: RHCP
Publication Date: 05/03/2015
Category: Science fiction