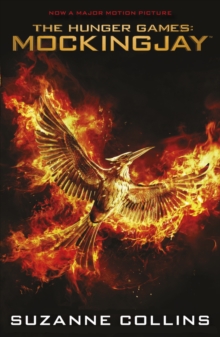 Mockingjay (Original/ Kids)
Download Immediately Available
Can Katniss Everdeen win the final fight against the Capitol?
Against all odds, she's survived the Hunger Games twice.
But now that she's made it out of the bloody arena alive, she is still not safe.
The Capitol is angry. The Capitol wants revenge. Who do they think should pay for the unrest? Katniss. And what's worse, President Snow has made it clear that no-one else is safe either.
Not Katniss's family, not her friends, not the people of District 12...
Find out what the Mockingjay really stands for in the third book of the nerve-shredding, adrenaline-soaked Hunger Games trilogy, whose first episode triumphed in the arena to win the Red House Children's Book Award 2010! "Bare-knuckle adventure of the best kind." The Times "The Hunger Games is amazing." Stephenie Meyer "I couldn't stop reading." Stephen King
Format: EPUB
Click here to see our help pages on reading this eBook on your chosen device. Please note that this eBook is incompatible with most Kindle eReaders. This item cannot be refunded once download has started.
Pages: 448 pages
ISBN/EAN: 9781407129013
Publisher: Scholastic UK
Publication Date: 03/05/2011
Category: Adventure